August 23rd 2023
The importance of incorporating a scalp serum into your hair care routine
Scalp Serums: Essential Allies for Radiant Hair
Having strong, shiny, and healthy hair is the dream of everyone, but achieving it requires more than just shampoo and conditioner. Integrating a scalp serum into your hair care routine can make all the difference, providing targeted benefits that deeply nourish your hair and scalp.
When you invest in professional hair care serums, you can be assured of achieving visible and long-lasting results.
Kérastase Genesis Fortifying Anti-Breakage Serum: Designed to strengthen weakened hair and reduce breakage, this serum revitalizes each strand from within. It offers protection against external aggressors while fortifying the hair's structure.
Kérastase Resistance Extensioniste Serum: Dreaming of long, strong hair? This serum promotes hair growth and resistance by stimulating follicles and preventing breakage. The result: longer and stronger hair.
Kérastase Specifique Potentialiste Serum: For those seeking a denser and fuller mane, this serum is a true ally. It promotes hair regeneration, providing a denser and more voluminous appearance.
Kérastase Initialiste Serum: Give your hair a boost with this serum that strengthens, protects, and smooths the hair's surface. It prepares your hair for other styling products while enhancing overall quality.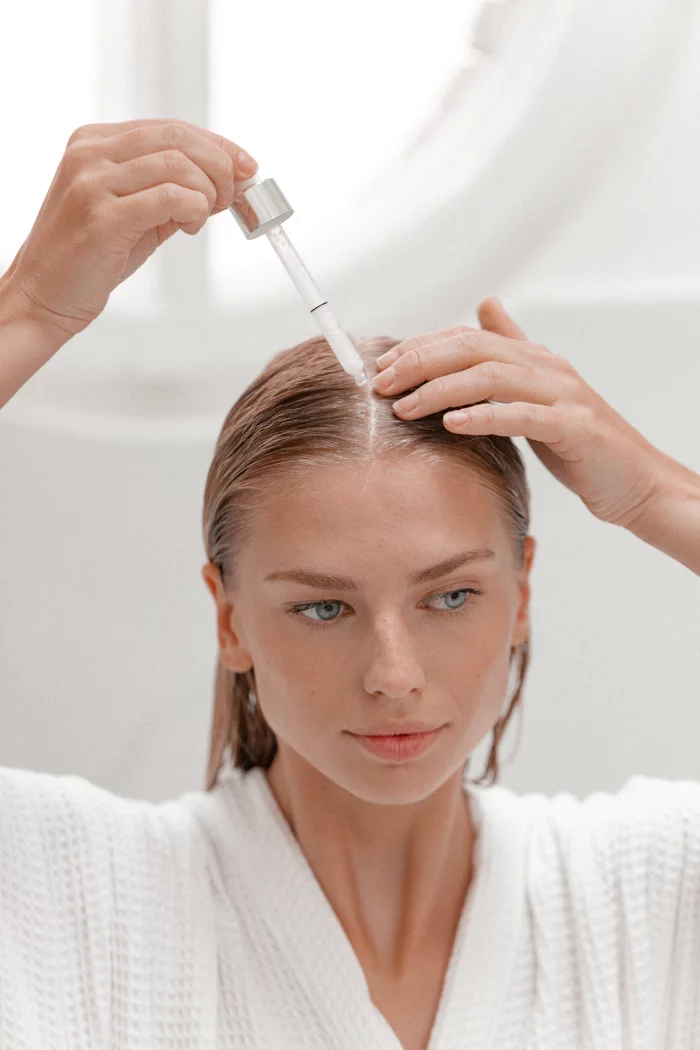 Kérastase Genesis Fortifying Anti-Hair Fall Serum for Men: Men can also benefit from scalp serums. This serum reduces hair fall, strengthens hair fibers, and promotes growth.
Kérastase Symbiose Intensive Night Serum: Treat your hair to an intensive night treatment with this serum. It works while you sleep to repair, nourish, and revitalize your hair deeply.
L'Oréal Professionnel Serioxyl Advanced Densifying Professional Serum: This professional serum helps densify thinning hair while improving texture and resilience.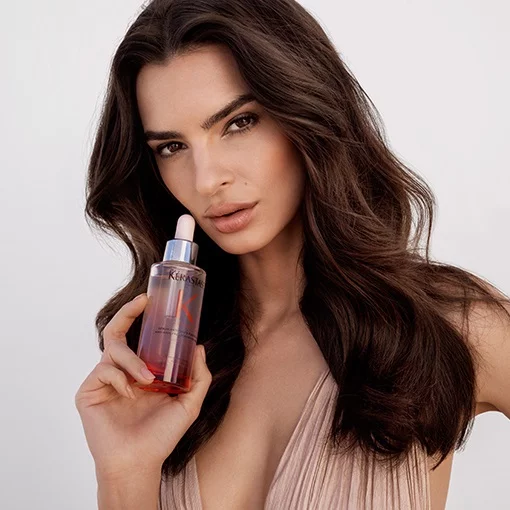 In summary
In conclusion, integrating a scalp serum into your hair care routine can have a significant impact on the health and appearance of your hair. Whether you're looking to strengthen, stimulate growth, or prevent breakage, there's a serum suited for every need. Take another step toward beautiful hair and embrace a serum for visible and lasting results.
Professional hair serums are an excellent way to care for your scalp and hair while maintaining their health, so don't hesitate to invest in a comprehensive range of treatments tailored to your hair type.